GAME DESCRIPTION
Put yourself in a jackpot with Wild Frames, the brand new grid game from Play'n Go.
An elegant and easy to play game, Wild Frames is set on a 7×7 grid, and the aim of the game is to create clusters of five or more symbols to achieve a victory.
The symbols are all inspired by classic icons of slot machines and casinos; a lucky charm 7, a gold bell, a sparkling diamond and a shining star, as well as the four card suit icons too.
Clusters are created by identical symbols connecting vertically or horizontally in any shape or direction.
Once a cluster is formed, it will pay and disappear from the grid, and new symbols will cascade to replace them, creating the possibility of even more clusters from the same spin!
To help you create even more clusters, the game's sparkling Wild W can be placed on the grid and replaced with any symbol.
Wildcards can also be added at random to a non-winning spin, to try to create clusters.
Once a Wild lands, it will create a frame at this position on the grid, which will remain there until all stunts are completed.
If a Wild cascades from one position to another, it will also create a frame in its new position.
If a Wild falls in a cascade in a frame already on the grid, it will apply a multiplier to this frame, the more Wilds will land in the frame, the more the multiplier will increase.
The game also includes a load counter which is billed by the number of symbols in the winning clusters in a game round, the more symbols in a cluster, the higher the load on the counter!
For every twenty charges you get, after there are no more wins on the grid, you will unlock a special feature to help create more wins.
Not only that, but all the jokers on the grid that form more than one cluster will be counted for each cluster of which they are part, so if it forms three clusters, it will add three charges to the counter.
The special features are:
20 charges –
Transformation: all HP will be transformed into a single HP
40 charges –
Wildcard: 3-6 Wilds are randomly added to the grid
60 charges –
Break: all LP symbols are removed, triggering a waterfall
If you reach at least 80 charges
You will trigger the main functionality of the game, Wild Frames. You can also overload the counter and, for ten loads greater than 80 that you get, two additional frames will be added to the grid.
The first will be in a new position, and the second will be placed on an existing frame, increasing its multiplier.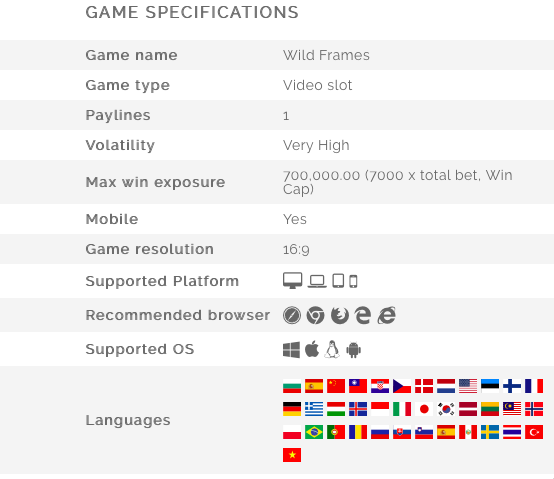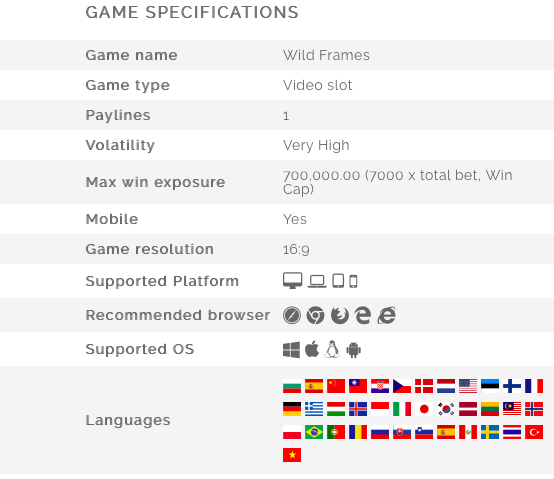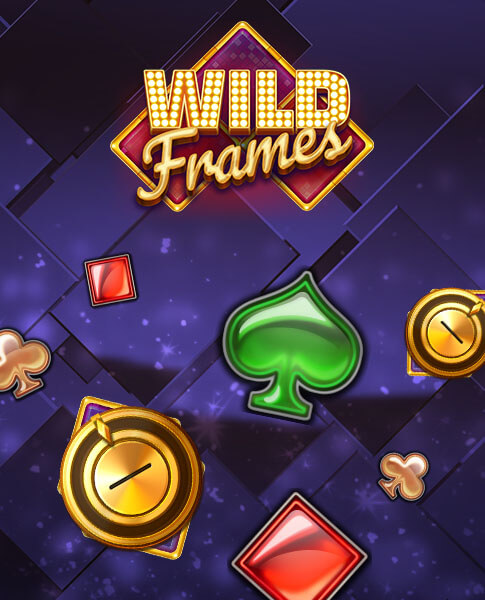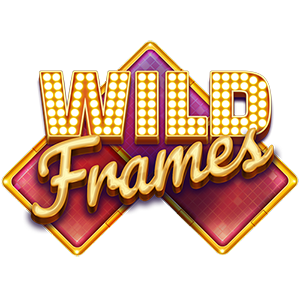 Find the game WILD FRAMES on this casino:​