When we talk about NFT, we are talking about cryptocurrency. Abbreviation of "non fungible token", this English term designates a token, token in English, as a digital asset issued by a blockchain.
The first unique NFT was created in 2014. These tokens can be minted to attribute to a specific owner, a pre-existing physical asset or a digital creation.
No one can imitate it, which makes the property unique. However, anyone can view it. Another peculiarity, they are without authorization.
Everyone can decide to create, buy or sell them. NFTs are mostly created on Ethereum, a platform for smart contracts, smart digital contracts.
Who can create NFTs?
Anybody.
From artists to entrepreneurs, businesses to individuals, anyone can create an NFT.
No experience is required, and it can be created from any type of file.
Anything digital can be turned into NFT. Their value is defined by their uniqueness. Creators may, however, seek to reproduce multiple similar copies, and in this case, a decision must be made on how many copies of the NFT to add to the blockchain.
The process of making a token is called "mining", a term used to describe the process of transforming the digital object into a tradable asset on the blockchain.
When mining NFTs, creators can decide the commission percentage for each resale.
If the work increases in value, they will derive financial profit from it.
What are NFT art?
NFT art concerns all works of art sold through NFT. Artists can now sell their work legally. It is a revolution in the art world because it gives collectors the assurance of owning a unique property. Take for example the activity of a photographer. When he captures an image, he can decide to print it endlessly or mark it and authenticate it as original. Other prints may be developed later, but they will never have a scoop. It works the same way with NFTs. Once mined, the NFT is unique. This is also a big change for artists. Previously, they received nothing when their work was resold. From now on, if their work is exchanged on the market, they will be able to earn a commission from the resale. The scale is such that auction houses are now selling cartoon NFTs for millions of dollars without any physical item changing hands.
What are the limits of NFTs?
Its market is speculative, backed by a cryptocurrency, and therefore very volatile prices.
Trading NFTs can be risky, especially since there are many low-quality NFTs out there.
This market, without any barrier to entry, leaves the door open to ill-intentioned people.
Beware of counterfeits and unscrupulous sellers: in "fake NFT stores", fake sellers try to take advantage of naive buyers by selling them NFTs that do not exist.
In the world of video games, reactions are rife: NFTs would push for the total monetization of the game and the illegal behavior of players.
In December 2021, Ubisoft tried to launch NFTs for its game Ghost Recon: Breakpoint.
This first attempt was very badly received by enthusiasts.
More than 40,000 negative mentions have accumulated under the presentation video.
The French video game publisher finally preferred to remove this video, in order to put an end to the controversy.
But the video game revolution doesn't stop there.
NFTs introduce a new way to play, play-to-earn.
The more time the player invests in playing a game, the more NFTs he will be able to obtain, which he can then resell, either in-game or on the NFT market.
Where to buy NFTs?
➡️Ebisus is the first special NFT Marketplace platform for CRONOS (CRO), create, buy, sell, trade your NFTs and join the community on their discord.
To access the discord click here :"Go to the discord" ,
(Advantages: 🎁 You can also benefit from a 5% discount on the purchase of the NFT FOUNDER MEMBER which allows you to access events in preview and discount on future Drops with this code when purchasing the NFT: ( REFERRAL CODE : q57NcvY9ZJ ) )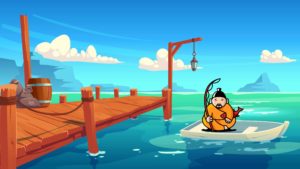 ➡️OpenSea.io: The world's first and largest digital marketplace platform for crypto collectibles and non-fungible tokens (NFTs). Buy, sell and discover exclusive digital items. :
To access the site click here:"Go to the website"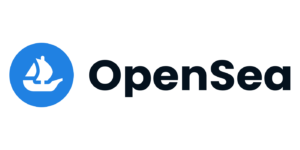 ➡️Solanart is the first special NFT Marketplace platform for SOLANA (SOL), buy, sell your NFTs (requires a PHANTOM-type wallet connection)
To access the site click here: "Go to the website"

Crypto.com is a platform that allows you to buy, sell and exchange cryptocurrencies and also NFTs. It also offers Visa Cards with cashback on your permanent everyday purchases:
Click here to join : "I JOIN" ( Referral CODE : zzrkddr5cm )
(Mobile App. Advantages: Receive $25 For any purchase of the RUBY or SUPERIOR card)

Here you will find the links of the different platforms you will need in the world of cryptocurrency