GAME DESCRIPTION
Satisfy your sweet tooth with the latest release from Play'n GO, Sweet Alchemy Bingo, based on the popular 2018 Sweet Alchemy gridslot.
Grab your cards, create magical patterns and unlock the bonus rounds, while you go after the biggest prize of them all!
The game itself is simple. You can play up to four cards at once, each featuring 15 numbers between 1 and 90.
Thirty balls between 1 and 90 are drawn from the candy cauldron and, if any of them match your numbers, they'll be marked off creating patterns on your cards.
The prizes you win are based on the patterns they create.
After the initial balls have been released, there may also be a chance for you to purchase up to 13 extra balls to help chalk off more numbers and create better patterns for bigger prizes!
Elixir of Power Bonus Rond
If you can achieve the perimeter pattern on any of your cards, you'll unlock the Elixir of Power Bonus Round.
It's a click and pick game where you can choose from 24 magical chocolate squares.
If there's a coin behind your chosen chocolate, it will go into the Bonus Counter, and you can pick again. If the square reveals "End", then the bonus round ends, and you collect your Bonus Counter winnings.
If you uncover a multiplier during the round, it will be applied to your total bonus winnings as well!
The Treasure Chest
If all four of your cards are in play, with at least the minimum amount staked on each, then you could unlock the treasure chest! All you have to do is achieve the BINGO pattern on one of the cards, and the chest is yours!
Sample a world of delicious delights in Sweet Alchemy Bingo!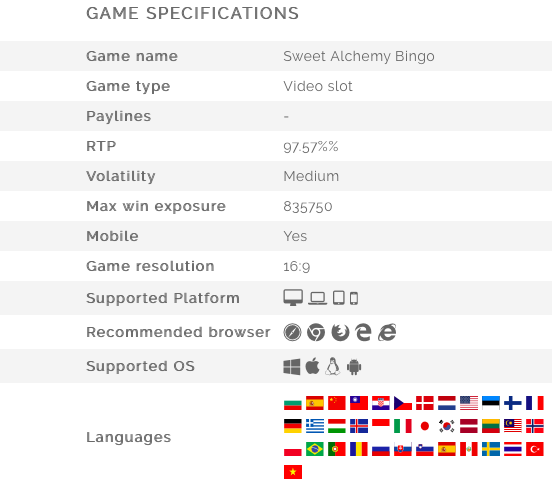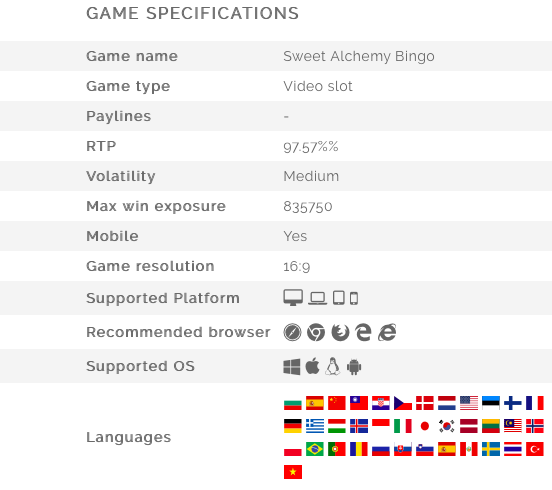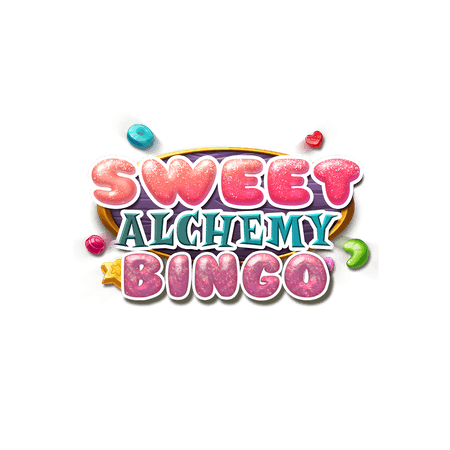 Found SWEET ALCHEMY BINGO on :