GAME DESCRIPTION
Golden Cryptex involves cryptography at some level, and it's a unique game that is coming via Red Tiger.
It's not your typical slot machine, as it offers a design that's based on its theme, though with classic symbols, along with some new features.
There are also some downsides to be mentioned in its case, and definitely some room for improvement.
Using the usual 5×3 reels, Golden Cryptex nonetheless relies on only 3 active lines.
It's got a mix of features which include a Golden Pointer and free spins, along with the Cryptex Cash bonus and a Second Chance that can also get you to that stage.
A slot which is higher on the volatility scale, Golden Cryptex delivers rewards of up to 1,525x the stake and keeps its RTP at 95.78%.
Once again, and as in every other slot machine from Red Tiger before it, there are no individual lines for you to select here.
You pick the amount which goes towards the next spin, with a minimum at $0.10 and a maximum at $60, and that's it. 3 active lines are used that round.
Golden Cryptex is capable of delivering rewards of 1,525x the stake, which could be fine for a slot with medium volatility, but this one goes a bit higher and it's riskier than other similar games.
I'm not that excited about the level of the game's return, since only 95.78% will get back to its players.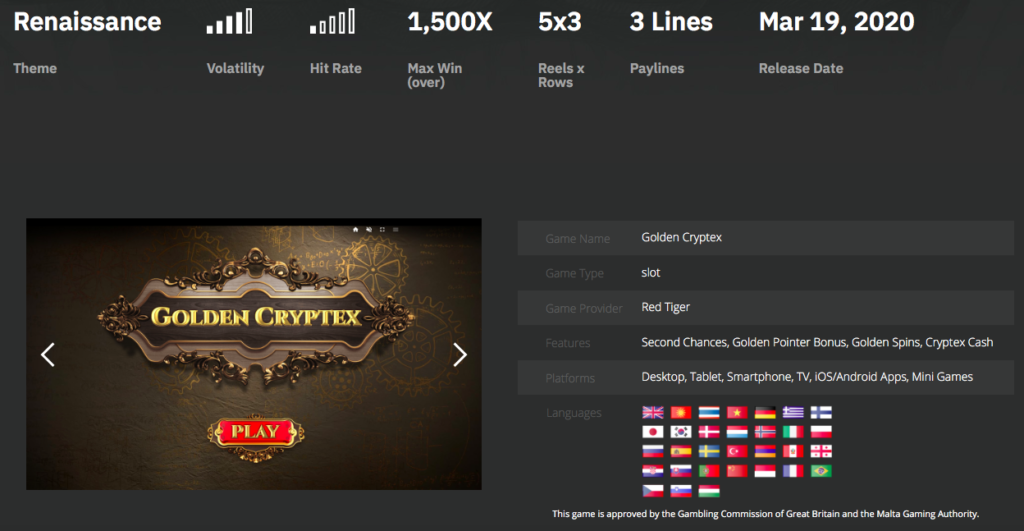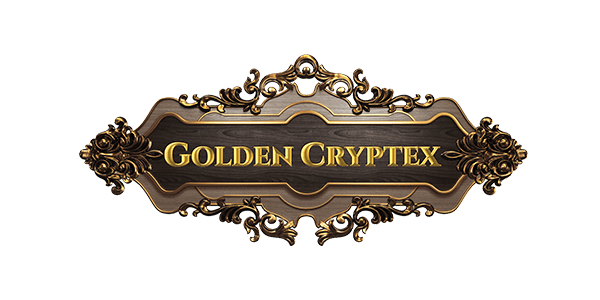 Find the game GOLDEN CRYPTEX on this casino: