GAME DESCRIPTION
The reels can set fire at any moment in Fire Joker, a 3-reel video slot game from Play'n GO. Things can get a little heated when a combination of three matching symbols align in any horizontal or diagonal pay line.
The devilish Fire Joker is a wild symbol that can appear in any position on all three reels, where it substitutes for all normal symbols to help comprise winning combinations.
Trigger the Flaming Re-spin feature when stacked symbols show on any two reels when no winning pay lines are present. One free re-spin is then awarded on the third reel with the stacked symbols remaining in place!
Spin the fiery Wheel of Multipliers when all reel positions are filled with the same symbol, where your total win can bubble up by a random value up to a maximum of x10!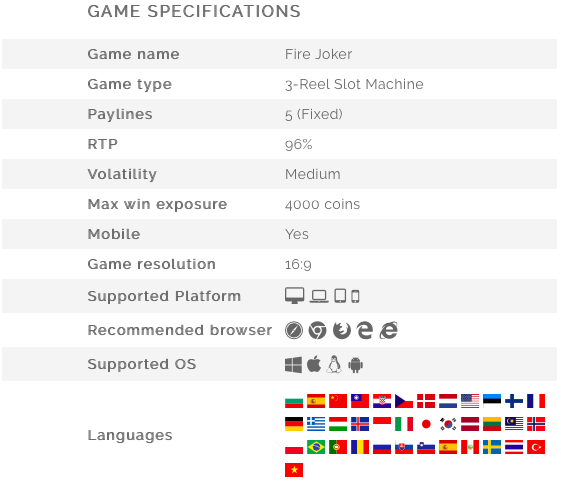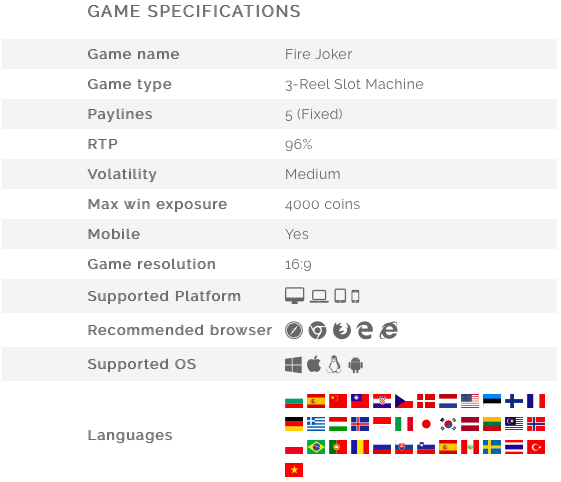 GAME DESCRIPTION
Cats are smart, loyal and can give you paws to play and reflect! Big Win Cat is a clever three-reel slot game from Play'n GO that welcomes you into an Asian novelty shop where you can scour the shelves for flowery fans, precious pigs, gleeful goldfish and other endearing collectibles that bring you luck.
On each spin, your goal is to obtain three matching trinkets on any of the game's five lines. The Big Win Cat is wild to help you stalk out more winning combinations.
Win a free re-spin whenever matching symbols stack up to cover any two of the three reels.
The third reel will spin again, while the other two remain in place, to give you a free chance to hunt down huge rewards. Rejoice in a "full house" whenever the same symbol appears in all nine positions on the game grid;
The frolicking feline will spin the Wheel of Multipliers so you can instantly win up to 10 times your ordinary prize. It's purr-fect!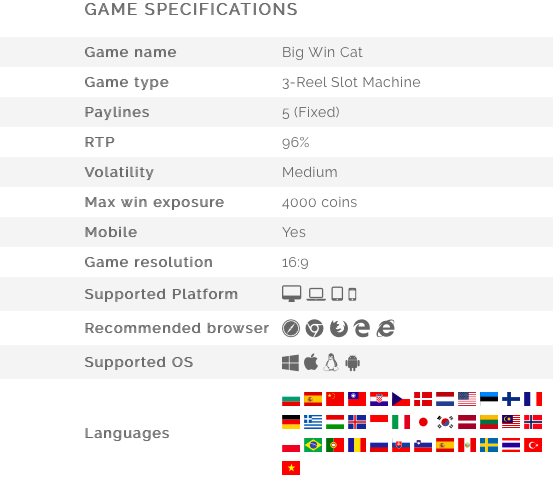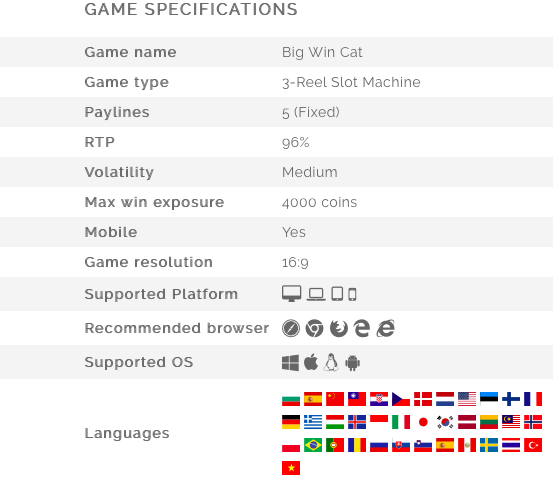 GAME DESCRIPTION
Hugo may only have three toes, but you can still rely on this trusty troll to kick up plenty of fun on the football field as your teammate in Hugo Goal, a 3-reel slot game from Play'n GO.
Hugo is in position as the game's wild symbol; he can substitute for all ordinary symbols to help you score winning combinations. As every skilled professional knows, repeat practice the key to success.
And when you don't land a win, there's the chance to score a Free Kick in one free re-spin as a second chance. Lining up two of the same character symbols on non-winning spins will replay the action over and over until you win, or hit a hat-trick of symbols to trigger the Penalty Shoot-out Bonus Game.
When Fate is on your side, the reels may just keep spinning until you finally achieve your goal! Prepare for the Penalty Shoot-Out bonus round when you get a full house: all nine symbols on the reels match, with or without the help of wilds.
Choose an area of the goal for Hugo to guard on each of the five penalty kicks to keep opposing team members like Afskylia and Don Croco from scoring.
Save all five goals to win the glorious Golden Trophy and multiply all your bonus winnings by 10! In Hugo Goal, you are the champion, my friend.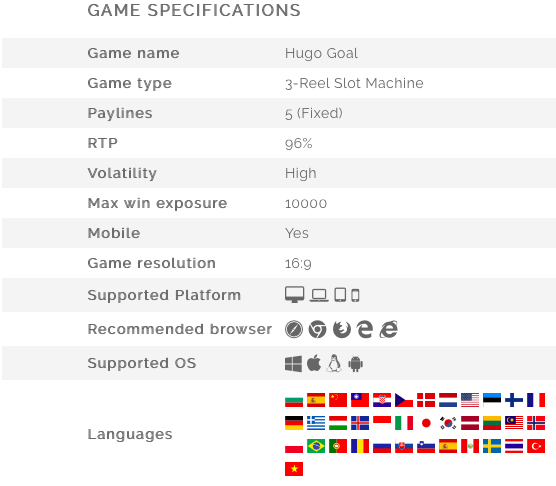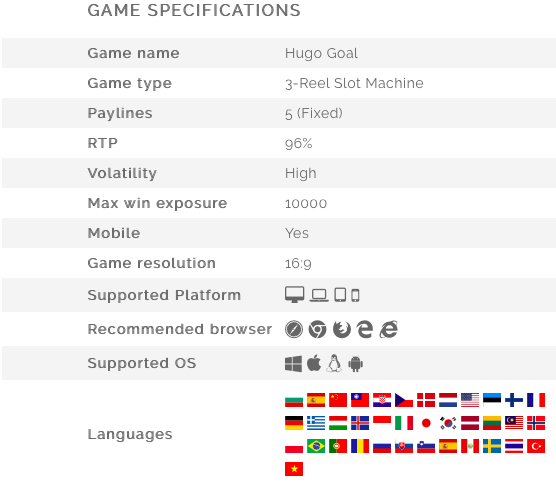 Find those games on this casino: