First place = 25€
Second place = 15€ 
Third place = 10€
Sign up and Play Dungeon Immortal Evil for real money at one of these 3 casinos

:
Make the biggest gain multiplier you can make on the game DUNGEON IMMORTAL DEVIL in real money at one of the casino above between Friday 20 March 2020 et Thursday 26 March 2020 MIDNIGHT . 
Take a screenshot of your best win and your game history (as proof).
Exemple : Bet 0.20€ Win 100€ = Multiplier X500
Bet 1€ Win 100€ = Multiplier X100 
The 3 biggest multipliers of the week will win the Prizes above.
Where do I send my proof of winning?
Send your winning photo + history showing your gain to the following address: [email protected]
Do not forget to fill in the following information:
Provide your full name, first name and player email address.
  Provide your PayPal email address if you are lucky enough to be among the first 3.
THE 3 BIGGEST GAINS WILL BE PUBLISHED ON THIS PAGE AT THE END OF THE COMPETITION!

WINNER 1ST PLACE : X297.5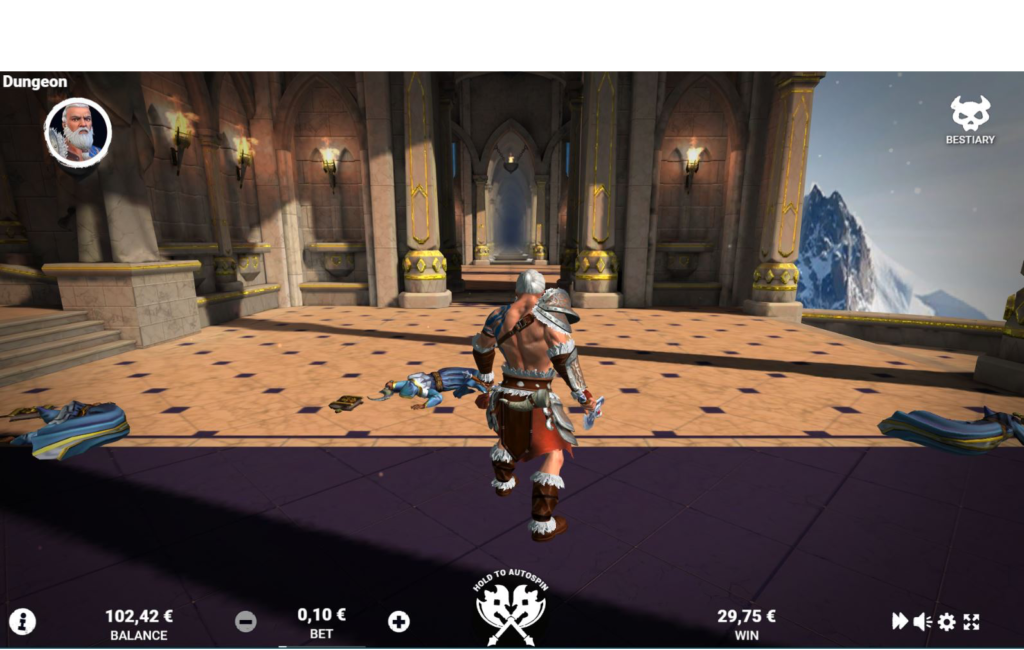 WINNER 2ND PLACE : X172.5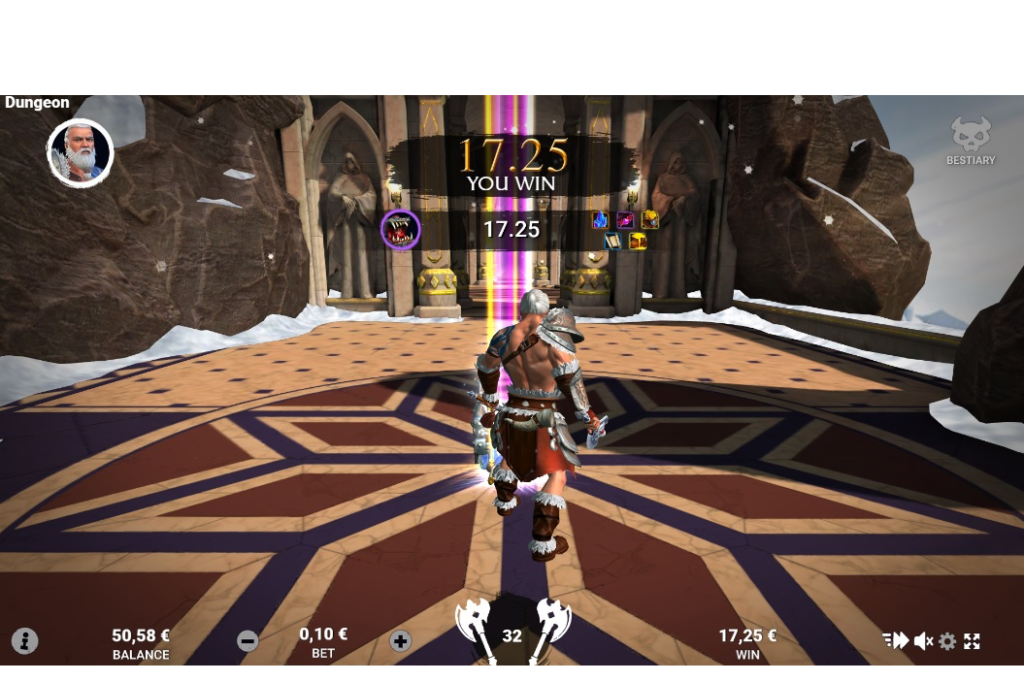 WINNER 3RD PLACE : X126.2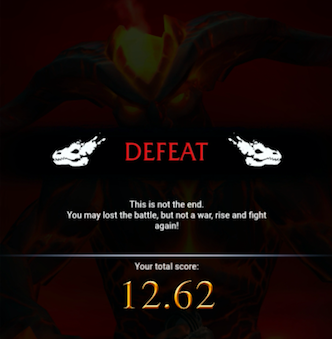 GAME DESCRIPTION
The game has a high to medium variance, but there is one important thing to remember.
Despite its RPG elements and immersive gameplay, do not be confused because the game remains true to its origins based on slot machines.
All winnings and losses are always based on RNG, so no amount of skill or knowledge will help you win more.
The gains are always completely random thanks to the RNG algorithm.
The game also has the potential to win 5000x, making it a must-have!
It would be useful to check the rules of the game before playing as it is different from the transitional video slot machine you are probably used to.
Once you are sure how the adventure works, be sure to try it out.
Whenever you manage to enter the game portal in the dungeon, you must courageously defeat a series of opponents.
This will then unlock bonus hits as you make your way through the enemies that protect the boss from the final level.
Each bonus level has a reward determined by RNG, equal to money and once you are victorious, you will see a chest with a random selection of weapons, armor upgrades and health potions.
This will ultimately result in the ultimate showdown with the final boss. This is where you can really reach a winning potential with a bet multiplier of up to 5000x.